Burping, belching – everybody does it. It's a common thing our bodies do as part of our tummy's typical inner workings. In fact, burping around 25 to 30 times every day is thought to be the norm.
But sometimes, those burps can feel non-stop and might become embarrassing. If that's you, there's no need to keep putting up with bothersome belching!
Let's get to know what's going on inside when those burps bubble up – and what you can do about it.
What actually happens when I burp?                                                                                                                                                  Put simply, burping is our body naturally letting gas escape from our stomach through our mouth. As the gas goes free, it typically makes a sound (some louder than others!) – and may well carry a smelly reminder of what you ate earlier too.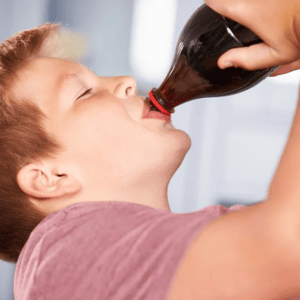 Why do I burp?                                                                                                                                                                  During digestion, the twists and turns of your tummy (aka the long tube driving digestion from top to bottom) can trap air, which needs to be let out. It's totally normal to burp after eating or drinking.
But when there's too much gas for your tummy to get to grips with, that belching can go overboard.